The students of VVIT were selected by JNTUK for South Zone Interuniversity Lawn Tennis (Men) Tournament to be held at Sri Venkateswara University, Tirupathi from 6-10 December this year.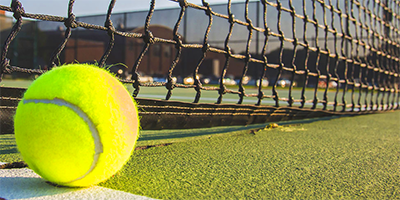 VVIT is giving utmost importance to the all round development of their students by giving every opportunity for them to excel in Sports, Games and other Extra-Curricular events. The Institute always encourages their students to participate in every event that instills their physical and Psychological growth and to perform well in their profession as well as life through out.

Mr.A.Krishna Mastan Rao, Final year Mechanical Engineering, Mr.Y.Girish, Third Year ECE, were selected by JNTUK in the University Team Selection Trails conducted at Raghu Engineering College, Vizag, for around 55 teams from different private Engineering Colleges under JNTU Kakinada. Another student Mr.P.Saiprakash, Third Year ECE, earlier selected by JNTUK and represented the University for the South Zone Inter University Tournament in Basket Ball held at Christ University, Bangalore on 29 Oct to 03 Nov 2017.

Sri Sagar, Chairman, Sri Badari Prasad, Secretary, Sri SreeKrishna Joint Secretary, Dr.Y.Mallikarjuna Reddy, Principal, Dr N Kumara Swamy Dean Academics and Physical Directors Dr.N.Arun Kumar, Sri V.Janaradhan Reddy, Sri M Giridhar, along with all other faculty congratulated and best wished the short listed students for the grand event.